Finding "The Lost Way" of Early Christianity (Dan Wilkinson)
October 24, 2014
Stephen J. Patterson, whose new book, released today, 
The Lost Way: How Two Forgotten Gospels Are Rewriting the Story of Christian Origins
…. explores the origins, context, text and interpretation of the Q Gospel, along with another early non-canonical Christian document, the Gospel of Thomas. While Patterson readily acknowledges the controversy and uncertainties that have long attended both Q and the Gospel of Thomas, he also argues forthrightly for their roles as foundational pieces of Christian literature. For Patterson, both documents shed valuable light on a period of Christian history that remains largely shrouded from direct view…. Patterson believes the evidence of Q and Thomas reveals an earlier Christianity in which Jesus was not an apocalyptic prophet, and certainly not the divine Son of God, but was instead an itinerant "wisdom teacher," a traveling sage whose koan-like sayings are preserved in these earliest Gospels. According to Patterson, the earliest Jesus—the Jesus of the pre-New Testament Gospels—didn't preach an eschatological [read: concerned with endings] message. Jesus, in other words, wasn't focused on escaping from the strife of the world. His teachings centered on the here and now, on a kingdom that could be found right here on earth through seeking a life of peace, love and compassion. The Jesus revealed in Q and Thomas encourages his followers to find truth and justice from within themselves, rather than waiting for the apocalyptic return of a Messiah. Through his reconstruction, translation and interpretation of Q and Thomas, Patterson attempts to peel back the layers of historical Christian theology that he feels have clouded Jesus' original message.
MORE…
When we were working on the list of saints for
Common Prayer
, Dietrich Bonhoeffer was at the top of our list of sisters and brothers we wanted to add to the traditional Roman Catholic and Eastern Orthodox canons. As our new monastic communities have sought to heed the prophetic stream in Christian history, this 20th century voice crying out in the wilderness of Nazi Germany has been an inspiration. Not only did he challenge Hitler from the beginning of his terrible reign; Bonhoeffer also develop...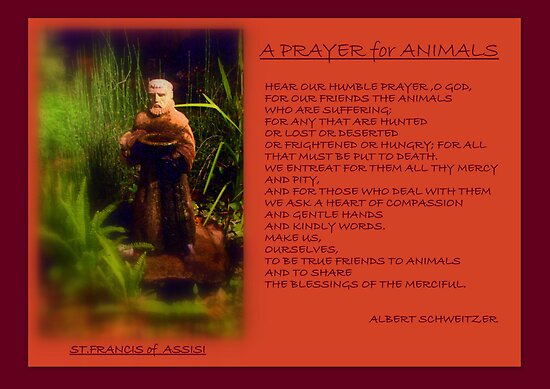 God hears prayers, but we may not like His answers. We hear people all the time saying that they don't believe that God is listening to their prayers, but what we really believe they are saying is that God is not responding to their prayers as they would...Read More »
---
What role would an Ebionite Christian Church play — why would anyone want to form one at all? The main reason is to provide a place for ethical vegetarianism in Christianity. The Ebionites, whatever else you may say about them, believed that vegetarianism was part of the...Read More »
---
Stephen J. Patterson, whose new book, released today, The Lost Way: How Two Forgotten Gospels Are Rewriting the Story of Christian Origins…. explores the origins, context, text and interpretation of the Q Gospel, along with another early non-canonical Christian document, the Gospel of Thomas. While...Read More »
---
The Ebionites are an inspiration for me because they were vegetarians and held vegetarianism to be part of the gospel message. But I'm not an "Ebionite fundamentalist," nor do I want to make any particular metaphysical system the basis for a fellowship, like some sort of Ebionite equivalent...Read More »
---